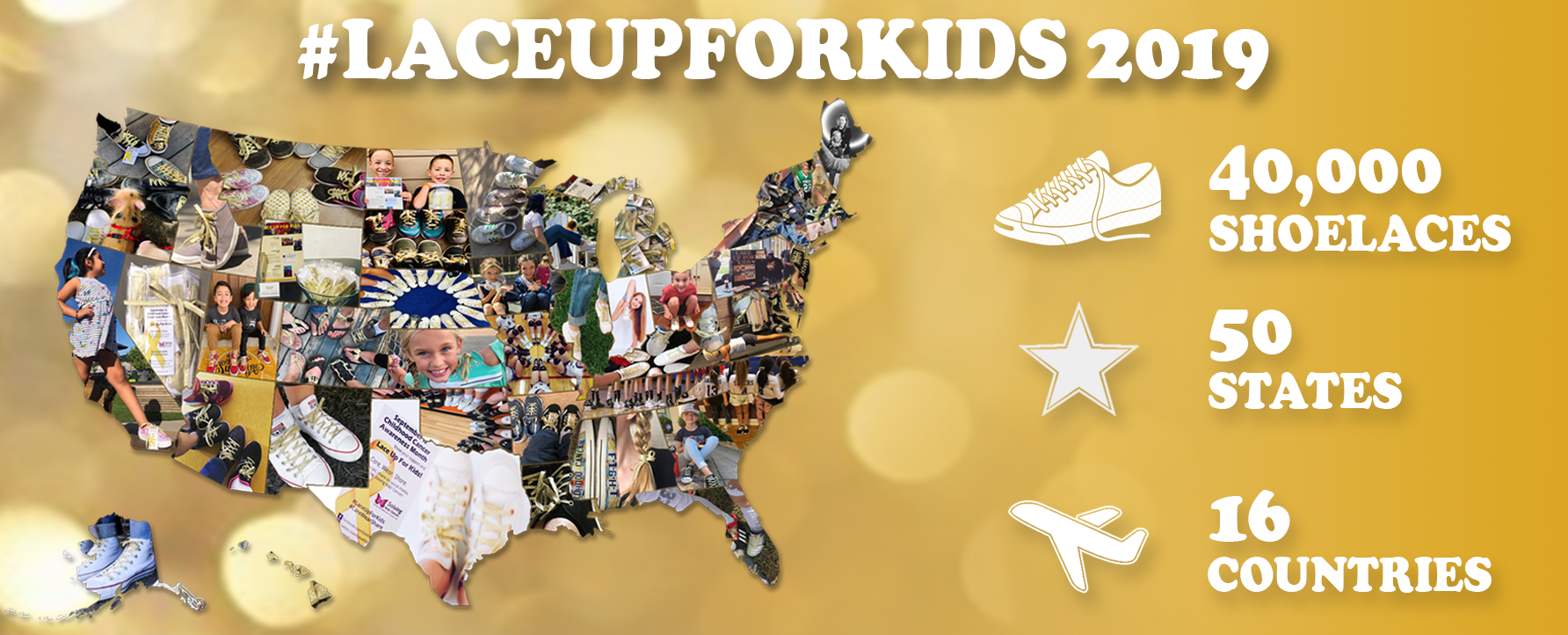 Thank you to all of those who participated in our Lace Up For Kids 2019 campaign!
This year, we sent out 40,000 gold shoelaces to 50 states and 16 countries. We had thousands of social media participants including notable influencers who joined us in raising awareness for Childhood Cancer Awareness Month. And although September has come to an end, we will not stop advocating and raising awareness for our young superheroes. 
We hope you will join us for our 2020 campaign! We will be posting updates in July 2020 and will be taking pre-orders for bulk shoelaces!
Please consider donating to our research projects - as a special thank you to those who donate now, we will place you on the top of our gold shoelace distribution list next year.
Solving Kids' Cancer finds, funds, and advocates for breakthrough treatment options

to cure children with the most fatal childhood cancers.
A big thank you to all of our "Lace Up For Kids" 2018 participants!