Focus on the Good Things: Better Treatments and Cures for Childhood Cancer
Evan always focused on the good things.
Evan could describe everything there was to know about being a firefighter. He knew how to prepare the equipment, jump into the turnouts, pull on his trusty boots and rescue others from the blazing flames. Not really, of course, but he could play the character so convincingly you would almost believe it to be true.
Wendy and Gavin, Evan's parents, captured it all on video, but they can't bring themselves to watch the clips. "The thought of watching them is just too much to bear," said Wendy.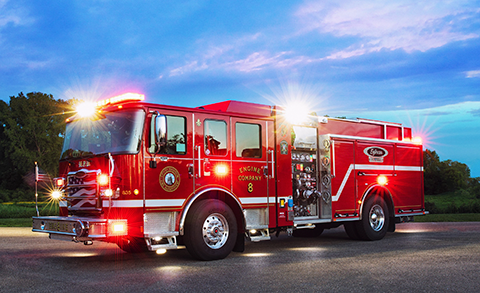 At three, on a hot Labor Day weekend, Evan insisted – like every other day, hot or cold – on wearing his tall, rubber firefighter boots. The kind that went all the way up to his knees. 
"We were putting them on and he says, 'Mommy, my legs hurt.'" recalls Wendy. "My first thought was, 'Oh, you've been wearing these boots for the last couple of days. Maybe we should give these a little rest and put on your sneakers.'" That moment is forever etched in Wendy's memory.
In the coming days, the pain worsened. Then, after several trips to the pediatrician's office in constant pain, Evan's doctor decided to order a CT scan. These were not growing pains, as originally suspected. Evan had a CT scan, and no sooner did Wendy leave the hospital's parking lot when her phone rang. It was Gavin. "We have to go to the children's hospital. There's a mass in Evan's abdomen."

"He was three. And I was so glad that he was asleep in the back seat because I was a mess on the way home, just thinking. A mass? A mass in his abdomen? A mass? Over and over again," Wendy recalls. "It's just the most shocking, terrifying thing to learn."
When Wendy and Evan returned home, she started packing a suitcase. "What are we doing?" he asked. And Wendy said, "Oh, we're going to go to the hospital to find out how we can make that pain in your legs stop for you." Then she gently shifted his attention to focus on something good. "Let's pack up your favorite book, and your favorite stuffed animal."
Evan was soon diagnosed with stage IV neuroblastoma – a rare childhood cancer of the sympathetic nervous system, the network of nerves that carries messages from the brain to the rest of the body. But the story of Evan extends far beyond neuroblastoma. Cancer didn't define his life.
"He had this quiet resolve about him in the face of this epic challenge," remembers Gavin. And much of that resolve likely came from Wendy's gentle guidance. She encouraged him to always focus on the next, good thing to come.
Evan spent the next four years traveling with his parents between Children's National in Washington D.C., Memorial Sloan Kettering, Children's Hospital of Philadelphia, and even a hospital in Florida where he had an emergency brain surgery during a vacation.
"When we would travel to New York or Philadelphia for treatments, we would focus on the other things that we'd do when we were there," said Wendy. "He had a favorite diner where we went to dinner almost every night that we were in New York." 
"And he had a favorite pizza place," said Gavin 
"Yes, his favorite pizza place," remembered Wendy. "So, we would say, 'Hey, let's go get pizza and go play on the stone slide in Central Park,' and Evan would say, 'Okay, sounds good!'"
And even though the immunotherapy that Evan endured while in New York was described by his parents as "horrific, unimaginable torture," Evan would ask, "When are we going to New York again?" 
He learned to focus on the good things.
After a four-year battle defined by courage, treatment failed Evan in 2010 and he passed away at the age of seven.
As his life was not defined by cancer, neither is his legacy. "Evan was pure joy. He was joy personified and innocent and just a wonderful little soul," said Wendy. And his parents wanted to continue to share a little bit of Evan's joy with others.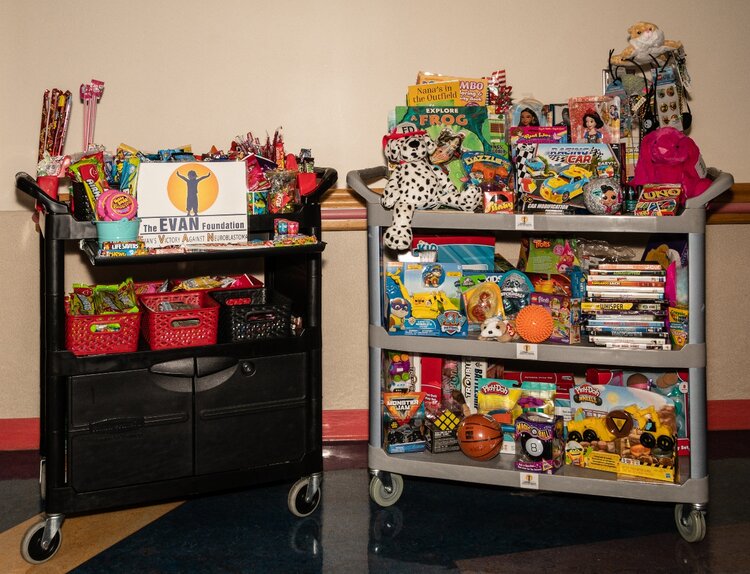 Gavin and Wendy founded the EVAN Foundation to fund childhood cancer research through partnerships with organizations such as Solving Kids' Cancer. But just as Wendy always coaxed Evan to focus on the good things, so does their organization. In nine hospitals, they fund a Treats & Treasures Cart – a simple program that makes a huge difference for kids. Kids hear the cart rolling down the hall, and joy ensues. They get to choose any treat or treasure on the cart. "They're in an environment where everything is being done to them," said Gavin. "They get a little bit of an opportunity to be in charge."
Wendy and Gavin, are in turn, also blessed. "Even without talking about him, it's just saying his name. Once in a while, they'll ask about Evan, but just saying, 'We're with the EVAN Foundation,' that's Evan to that room. If we get a smile on somebody's face, we feel like there's some of Evan there."
Evan's parents encourage others to support childhood cancer research.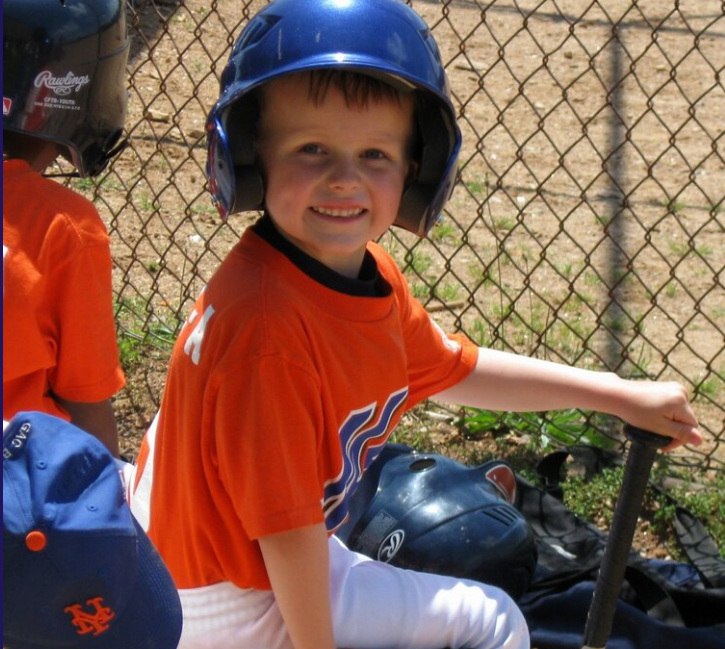 "I am in awe of any parent who has endured the worst tragedy imaginable and then focused their energy on advocating for other families," said Gavin.
And Gavin and Wendy remain passionate supporters – helping and encouraging other families while advocating and fundraising for better treatments and cures.
"It's up to us. These kids are our future, and cancer is the number one cause of death by disease in children. There's no better way to impact a child's life than by supporting a childhood cancer organization," said Gavin. "I'm going to see Evan at some point, and I want to be able to look him in the eye and say that I did everything I could for kids like him." 
So, they continue to fight and focus on the good things – and the very best thing would be the discovery of better treatments and cures for kids with cancer.
Please see the research that the EVAN Foundation and Solving Kids' Cancer are collaboratively supporting because every kid deserves to grow up.