How a Child with Cancer Can Qualify for Social Security Benefits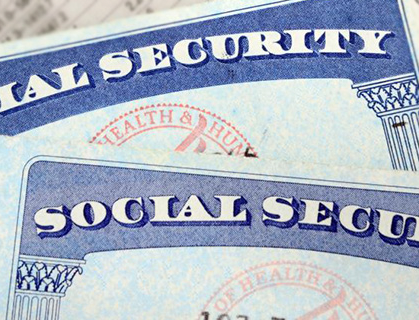 Having a child diagnosed with cancer or a serious illness is a parent's worst nightmare. The urgency, complexity, and trauma of a child's cancer diagnosis are all-consuming. In addition, there may be serious concerns about co-pays, deductibles, non-covered services, and out-of-pocket expenses associated with hospital stays.
There are a number of federal and state resources available to help families with limited income cover extra expenses while their child is sick. If your child qualifies for disability, he or she may be eligible for Supplemental Security Income (SSI) and Medicaid, even if already covered by another insurance. 
When determining SSI eligibility for your child, it is important to ask your child's oncologist if the cancer qualifies as a "disability" according to the Social Security Administration as soon as possible after the diagnosis or relapse has been confirmed. You may also ask to speak to your hospital social worker to help understand SSI benefits for children and eligibility and to learn about other programs available in your state.
How much SSI can a Child Receive?
Depending on the state program administration and policies, Medicaid may pay for up to three months of past hospital bills that include deductibles, out-of-network excess costs, and co-pays accrued before disability is determined. In some states, children on Medicaid are eligible for reimbursement for travel, parking, accommodation, and meals while away from home for treatment, so families should save all receipts for possible reimbursement if they are approved for aid. Families should also log their mileage for possible reimbursement later. These programs are usually administered by county Health and Human Services departments.
How Does a Child Qualify for SSI?
To qualify for SSI benefits, a child must be sick or expected to be sick for at least 12 months. The approval process can be quite lengthy, so it is important to apply for SSI as soon as possible after a child's diagnosis, confirmation of relapse, or progressive disease. However, there is an expedited approval process called Compassionate Allowances Conditions for children with a poor-prognosis or late-stage cancer that will help parents start getting benefits quickly. Most rare pediatric cancers qualify for this expedited process, including sarcomas, brain tumors, and neuroblastoma. 
If a type of cancer is not listed under Compassionate Allowances Conditions for automatic rapid review, the child's cancer will need to meet the requirements that are listed in the Social Security Administration's Blue Book in order to qualify for SSI benefits. The Blue Book is a listing of physical and mental impairments that the Social Security Administration uses to determine disability. The listings for some types of cancers are very technical, so it's best to confirm with your child's oncologist whether he or she meets the criteria in the listing. 
Income Limits and SSI Benefits for Children
When determining how much SSI benefits your child may receive, it's important to note that SSI benefits for children are designed to lend assistance to families with limited resources. In order to qualify, your household income cannot exceed the income cap set by the Social Security Administration. The current income limits are based on earned versus unearned income and how many adults and children are in the household. These limits may vary by state. 
Applying for SSI Benefits for Children
To apply for SSI benefits for a child, applicants will need to submit all of the child's medical records, hospital bills, and doctors' notes along with their application. Hospital social workers can assist with this process. Applicants will also need to submit their W-2s, most recent tax returns, pay stubs, and any other proof of income. Applicants are not required to consult an attorney to apply for SSI benefits for children.
Child SSI applications can be submitted online or in-person at your local Social Security Administration office. (Check with your local office prior to making an appointment to ensure COVID restrictions are lifted). The SSA employees can help you file the claim for benefits and submit all of the documentation for your child's SSI application. 
---
At Solving Kids' Cancer, we believe that a cancer diagnosis should never limit a child's ability to thrive — regardless of their circumstances. In partnership with the childhood cancer community across the globe, we're dedicated to providing support and resources for breakthrough treatment options to cure children with the most fatal childhood cancers. 
Every two minutes, a child is diagnosed with cancer. Together, we can solve that. Learn more about our unique approach to finding, funding, and managing clinical trials.
---
Sources:
• https://www.ssa.gov/ssi/index.htm
• http://www.medicaid.gov/index.html
• https://www.ssa.gov/compassionateallowances/conditions.htm
• https://www.ssa.gov/disability/professionals/bluebook/ChildhoodListings.htm
• https://www.ssa.gov/ssi/text-child-ussi.htm
• https://www.ssa.gov/benefits/disability/
• https://secure.ssa.gov/ICON/main.jsp
Disability Benefits Help provides information about disability benefits and the application process.