What to Expect from Neuroblastoma Global Parent Symposium 2021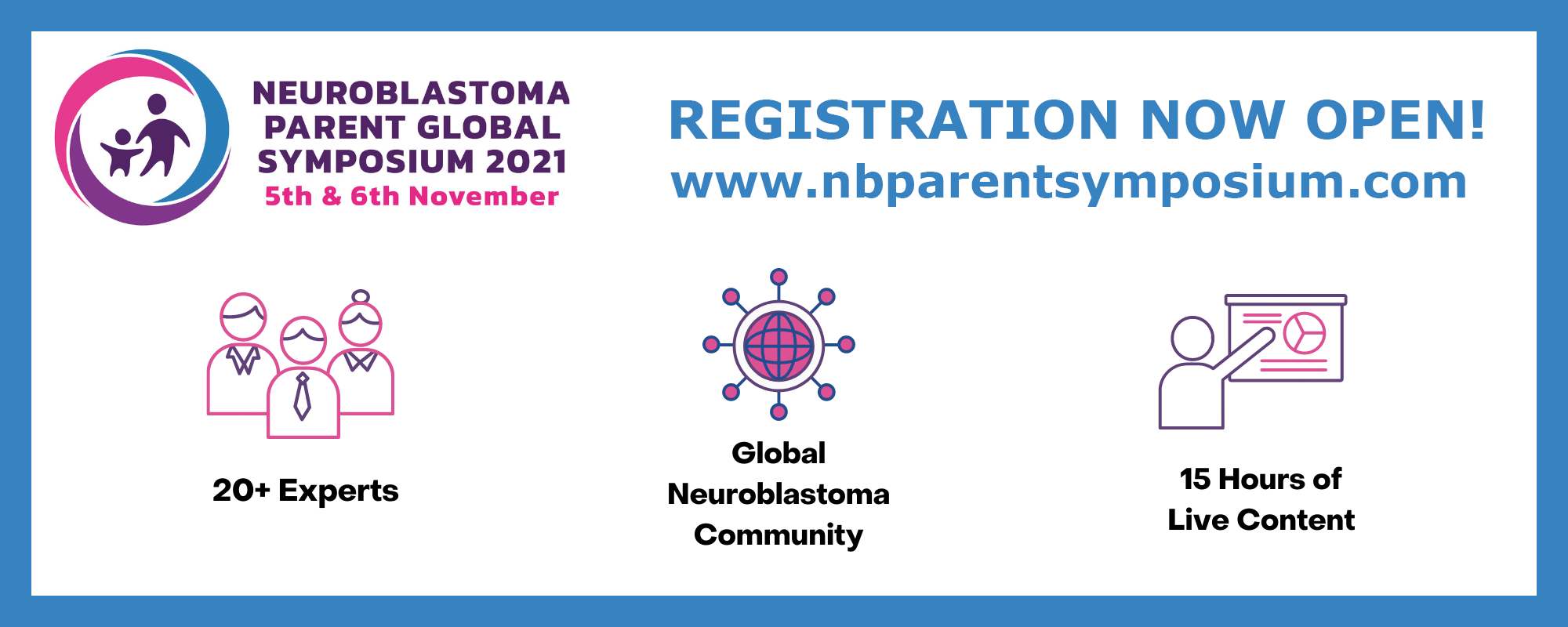 Last year, over 700 parents, medical professionals, charity leaders, and industry representatives from 46 countries joined the first-ever Neuroblastoma Global Parent Symposium, tuning in to hear the latest on neuroblastoma research, care, and survivorship from the world's leading experts.
On November 5 and 6, the top neuroblastoma conference for parents will be back with more than 15 hours of live streaming content that you can access from anywhere. Here's what you can look forward to at this year's event:
Expanding your knowledge of neuroblastoma
Childhood cancer doesn't come with a guidebook, and most parents don't know much about it until their own child is diagnosed. Then, Google and obscure medical journals suddenly become their best friend, so they can become their child's best advocate. In connecting parents with researchers and the work they're doing, the Neuroblastoma Global Parent Symposium is designed to help parents deepen their understanding of this rare and aggressive form of childhood cancer — and that in turn helps them make more informed decisions about their child's treatment and care, wherever they are in their child's cancer journey.
Accessing the top experts in the field
Childhood cancer is a complicated disease, and when parents are faced with making important choices for their children, they're often left with more questions than answers. The Neuroblastoma Global Parent Symposium presents parents with a unique opportunity to tap the knowledge of the leading authorities on neuroblastoma biology, research and clinical trials, late effects, and more. In addition to the informative presentations, attendees will get a chance to ask their own questions of the experts during live Q&A sessions.
Making lasting connections
When your child is diagnosed with cancer, the world can become a much lonelier place once you realize that most people can't understand what you're going through. The neuroblastoma conference provides parents with an opportunity to talk openly in private, topic-centered conversation rooms, helping them connect with others who are or have been in their shoes — the kind of connections that can last far beyond the weekend.
This two-day, FREE event is open to families, neuroblastoma survivors, healthcare professionals, charitable organizations, and researchers — and we'd love to have you join us! Register now and tune in at your convenience, plus gain access to presentation recordings that you can view and share anytime after the event is over on YouTube.