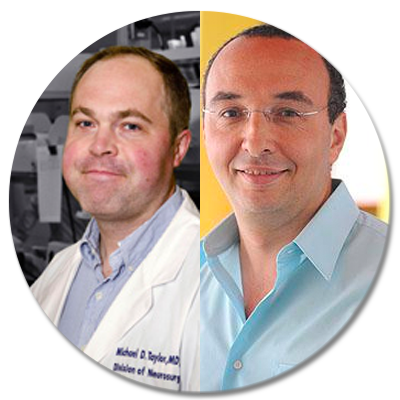 This Week in Pediatric Oncology
Discussing Brain Tumor Research with Dr. Michael Taylor & Dr. Nabil Ahmed
October 30, 2020 — This week was International Brain Tumor Awareness Week & we're closing out the week with this engaging discussion. TWIPO Host, Dr. Timothy Cripe, met with Dr. Michael Taylor, from SickKids in Toronto, Canada, and Dr. Nabil Ahmed, from Texas Children's Hospital, to discuss their recently published paper on a novel immunotherapy approach for children with metastatic medulloblastoma and ependymoma.
You can read their full paper here: https://pubmed.ncbi.nlm.nih.gov/32341580/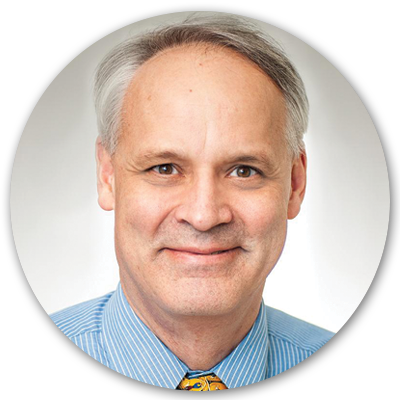 This Week in Pediatric Oncology
A Discussion with the New Chair of the Children's Oncology Group (COG), Douglas Hawkins, MD
September 30, 2020 — In honor of Childhood Cancer Awareness Month, TWIPO announces its official relaunch. Join our host, Timothy Cripe, MD, as he meets with the new Chair of the Children's Oncology Group (COG), Douglas Hawkins, MD, to discuss the future of the pediatric cancer research landscape.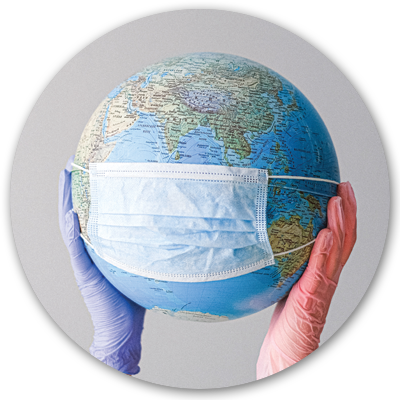 This Week in Pediatric Oncology - COVID-19
The Pandemic's Impact on the Pediatric Cancer Research Landscape
April 28, 2020 — Join us in this special episode for cancer families where leaders from COG, the NCI, and the pharmaceutical industry lead a community discussion about the pandemic's impact on all aspects of pediatric cancer research including clinical trials and standard cancer care services, followed by Q&A with questions from families and attendees.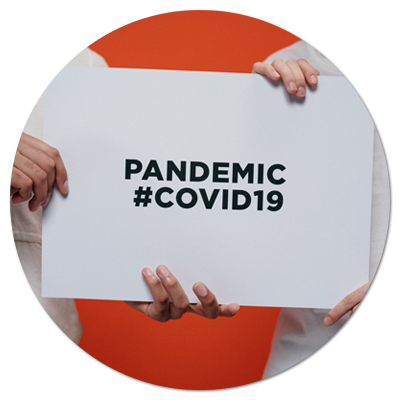 This Week in Pediatric Oncology - COVID-19
The Latest COVID-19 Insights from Doctors + Stories from the Frontline to inform Childhood Cancer Families & the General Community
March 31, 2020 — Experts from the medical community update us on our progress to-date and what to expect in the coming weeks and months. Also, parents from a New York family both diagnosed with COVID-19 will share their family's current story/experience and important insights from the frontline.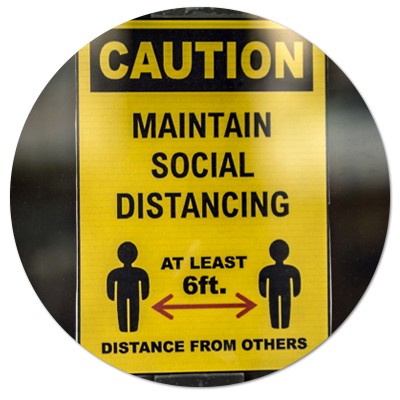 This Week in Pediatric Oncology - COVID-19
Discussion on Impact of COVID-19 in the Pediatric Cancer Community
March 24, 2020 — As our world faces the Novel Coronavirus pandemic, it's vital that we address key topics important to children & families in the Pediatric Cancer Community. Please listen to this informative webinar to hear from experts, ask questions, and share information on: An overview of COVID-19 pandemic: Fact versus fiction, What are the risks to immunocompromised patients?, Impact of COVID-19 on care and clinical research
Meet our Host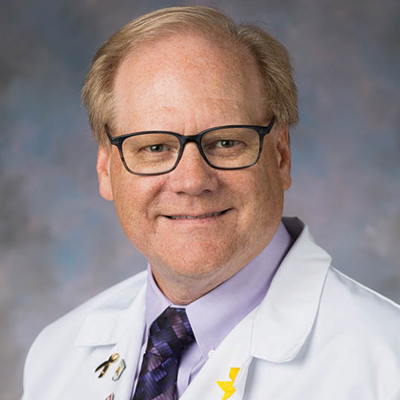 Timothy P. Cripe, MD, PhD
A principal investigator in the Center for Childhood Cancer and Blood Diseases in The Research Institute and chief of the Division of Hematology/Oncology and Bone Marrow Transplantation at Nationwide Children's Hospital. His lab's current research focuses on developing and testing new, targeted therapies for pediatric solid tumors and translating those findings into clinical studies. Dr. Cripe and his team investigate the use of viruses that selectively infect and kill cancer cells, study their utility for killing cancer stem cells, and were among the first in the country to launch clinical trials of attenuated viruses in children.