ABOUT THE SYMPOSIUM PARTNERS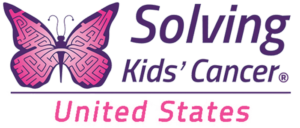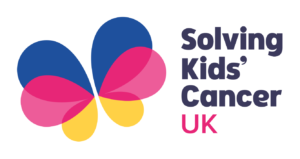 Solving Kids' Cancer is not just our name, it's our mission. We focus on aggressive childhood cancers with low survival rates - because Every Kid Deserves to Grow Up.  
Solving Kids' Cancer helps accelerate new clinical trials of next-generation treatments including immunotherapy,  biomarker-based targeted agents, and new combination therapies through research advocacy, with an understanding of the childhood cancer research landscape and current unmet needs to wisely invest in innovative projects. 
Solving Kids' Cancer UK is a parent-led charity, our vision is for future where no child dies of neuroblastoma or suffers due to its treatment.
As part of our mission, Solving Kids' Cancer initiates and funds innovative clinical research to provide children with the best and most promising new therapies available closer to home. Our research focus is on clinical trials, seeking to explore new ways of treating neuroblastoma, providing hope and options for children and their families now as well as building on the scientific understanding of this disease for children in the future.
Visit www.solvingkidscancer.org.uk to learn more.