Learn & Connect at the Neuroblastoma Parent Global Symposium 2022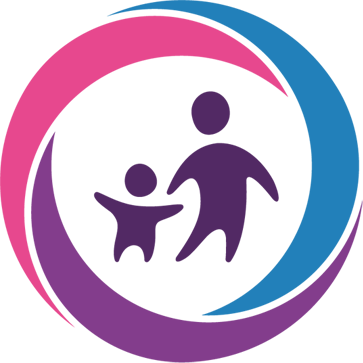 For the third year in a row, the Neuroblastoma Parent Global Symposium brings together researchers, medical professionals, clinicians, charity leaders and parents from across the globe to discuss the latest developments in neuroblastoma research.
On November 11, 2022, this one-of-a-kind neuroblastoma conference will be hosted online and free to access from anywhere around the world. The event program will include live discussions, presentations from internationally renowned experts, networking opportunities, specialized conversation rooms and Q&A sessions. Here's a look at what's in store for this year's event:


High-Risk Neuroblastoma Research 
The event will kick-off with an introduction to the latest treatments and research for high-risk neuroblastoma. About half of patients diagnosed with neuroblastoma are classified as high-risk. Because of the aggressive nature of stage 4 neuroblastoma disease, current treatment options are very intensive. 
Hosting this neuroblastoma conference will be Dr. Daniel Morgenstern, Director of the New Agent and Innovative Therapy and Therapeutic MIBG Programs for SickKids (Hospital for Sick Children) in Canada. Dr. Daniel Morgenstern has devoted his career to the treatment and development of novel therapies for hard-to-treat cancers through early phase clinical trials. In the opening session, Dr. Morgenstern will discuss the most recent treatment approaches for high-risk neuroblastoma available around the world, providing a backdrop for the day's sessions as well as a basic understanding of where we are now with neuroblastoma research. 
The Challenge of Curing High-Risk Neuroblastoma
Despite the latest research and treatment options, children with high-risk neuroblastoma have a survival rate of 50%.1 High-risk neuroblastoma is difficult to treat due to its rapid and intense growth throughout the body as well as its resistance to standard treatment options. This session will feature some of today's leading researchers and highlight their incredible work for the advancement of cures.
Each specialist in the field of pediatric oncology and research will discuss their investigations on new, improved forms of treatment for high-risk neuroblastoma patients, including personalized treatment options, studies on combination therapies, and early treatment approaches for newly diagnosed patients.
Following presentations will be a Q&A session that will allow families to ask questions regarding advances in neuroblastoma research as well as diagnosis and treatment.
Novel Therapies & New Treatments for Neuroblastoma
The next half of the program will highlight cutting-edge therapies and current clinical trials underway, specifically for emerging areas of research: refractory and relapsed neuroblastoma. 
Both refractory and relapsed neuroblastoma are difficult to manage using conventional therapies and have poor survival rates. In most cases of relapsed neuroblastoma, a cure is no longer possible.2 But, with funding from organizations like Solving Kids' Cancer, researchers are working to change that reality. Presenters will discuss their latest innovations, particularly in CAR-T Cell Therapy, to treat these aggressive cancers. 
Families and patient advocates are encouraged to ask questions during the Q&A session to tap into the wealth of knowledge and experience of these neuroblastoma research experts.

Special Interest Talks: Frontline Therapy & Life After Neuroblastoma
In addition to the presentations, there will be special interest talks discussing Anti-GD2 therapy as a new frontline approach to treatment for high-risk neuroblastoma in multiple countries. It will be led by anti-GD2 experts Dr. Robbie Majzner and Dr. Juliet Gray.
From a parent's perspective, Hayley Blackwell, will also share her experience in processing a neuroblastoma diagnosis, life after treatment, and navigating late effects. This session will provide a safe space for parents and families to share their own stories and talk about the difficult realities of living with neuroblastoma.
Connect with a Supportive Neuroblastoma Network
The diagnosis of any cancer is devastating news. For families with childhood cancers, especially rare, aggressive diseases like neuroblastoma, it can be difficult finding answers or support from those who understand the challenges you and your family are experiencing.
Perhaps one of the most important parts of this neuroblastoma conference is having the opportunity to connect with other patients, parents, siblings and extended families who are either going through a new diagnosis, bereavement, or survivorship. Here you'll be able to connect with a supportive network that can help you navigate the challenges of neuroblastoma.
Register Today for This Free Neuroblastoma Conference
The Neuroblastoma Parent Global Symposium is a virtual one-day event, open to all patients, families, survivors, researchers, medical professionals, and nonprofit organizations to join — free of cost.  Register now to tune into the live sessions anytime on November 11th and gain access to recordings after the conference on YouTube.

---
Sources