Pediatric Cancer Research Advancements: Solving Kids' Cancer's Year-in-Review
A Message from Scott Kennedy, Executive Director
Dear Friends and Supporters, 
As we reflect on the year gone by, my heart is filled with gratitude and pride for what we've achieved together in 2023. I want to start by extending a heartfelt thank you to each one of our donors, volunteers, collaborators, and families who stand with us in our relentless fight against childhood cancer.
As a pediatric cancer charity focused on funding clinical trials for the most high-risk and fatal childhood cancers, your contributions have been instrumental in securing vital childhood cancer research funding — allowing us to spearhead and accelerate groundbreaking treatments.  Just as my son Hazen dreamed of creating new medicines to help others, we've not only dreamed, but also transformed those dreams into tangible hope for countless families. 
Big Leaps in Pediatric Cancer Research
2023 was a pivotal year for pediatric cancer research, and Solving Kids' Cancer was at the forefront: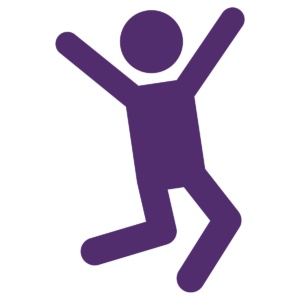 • Brain Tumor Breakthroughs: Together with top New York City universities, we launched a novel  project to tackle high-risk childhood brain tumors using advanced drug delivery methods.
• More Hope through MiniVan: Our transatlantic MiNivAn trial expanded, offering innovative combination immunotherapy to more children with high-risk neuroblastoma.
• Firsts in ETMR Trials: We achieved a landmark with the first approved trial protocol for kids with ETMR brain tumors, involving multiple international centers.
• Advancing Neuroblastoma Research: We led the funding of an innovative trial to quickly enroll kids with a distinct neuroblastoma mutation, initiating a targeted therapy approach.
Leadership in Global Teamwork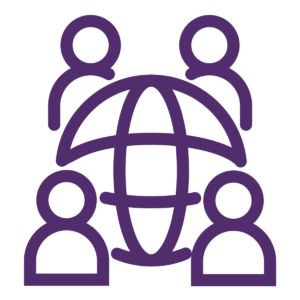 • PBTRN: A New Era of Collaboration: Our launch of the Pediatric Brain Tumor Research Network (PBTRN) initiated a groundbreaking alliance among NYC cancer centers to enhance research cooperation.
• Push for Data Sharing: We led a pioneering advocacy for open-access critical biomarker data, aiming to refine treatment paths for neuroblastoma globally.
• Influencing Statewide Strategies: We played a key role in shaping the pediatric segment of New York State's upcoming Cancer Control Plan,1 including priorities for pediatric cancer research funding.
• Global Dialogue at Neuroblastoma Symposium: Our global symposium forged a vital knowledge-sharing space for parents, experts, and caregivers.
Our Research in the Spotlight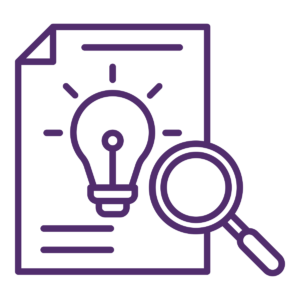 • Challenges of Childhood Cancer: A research paper authored by SKC received critical acclaim and was featured in a New York Times article, shedding light on the unique challenges faced in childhood cancer.
• Advocacy in Pediatric Cancer Research: Our scientific publication in the Journal of Clinical Oncology underscored the indispensable role of advocacy groups like SKC in the pediatric cancer research landscape.
• Prioritizing Life-Saving Drugs: An SKC co-authored research paper made influential recommendations for a class of drugs known as DNA damage response inhibitors, outlining strategies for their impactful investigation in clinical research for children.
• Celebrating Long-Term Success: Our childhood cancer research funding investments and advocacy from 2007 and 2008 led to positive clinical trial results for one treatment option and a potential FDA approval for another in 2023.
Events That Brought Us Together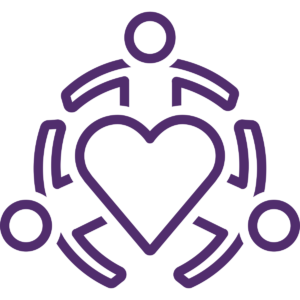 • Spring Celebration Gala: Our annual gala was a resounding success, uniting supporters and raising critical funds for ongoing pediatric cancer research.
• Summer Luncheon: This sold-out event rallied support from Long Island communities, celebrating SKC's milestones and looking ahead to future endeavors.
• Whiskey for a Cause: Our unique whiskey tasting event at Edrington Spirits headquarters served as a beautiful backdrop for sharing SKC's journey, fostering new connections, and solidifying support for our cause.
We've made great strides this year in pediatric cancer research, but our work is far from complete. Your support is the driving force behind advancing new research and treatments that could save children's lives.
How you can make an impact this holiday season
• Create Your Own Fundraiser: Using our easy-to-use platform, personalize your campaign and turn your passions into action for kids with cancer.
• Spread the Word on Social Media: Help raise awareness by sharing our mission and updates on your networks. You can find and tag us on Facebook and Instagram.
• Make a Tax-Deductible Donation: Every contribution, big or small, helps us get one step closer to our goal of increasing childhood cancer research funding.


From everyone at Solving Kids' Cancer, thank you for your generosity and for believing in a future where every kid has the chance to grow up. 
With deep gratitude,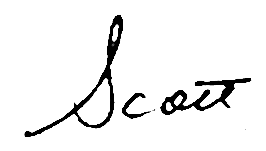 Scott Kennedy
Executive Director & Co-Founder
Solving Kids' Cancer
Sources