6 Ways to Support National Cancer Research Month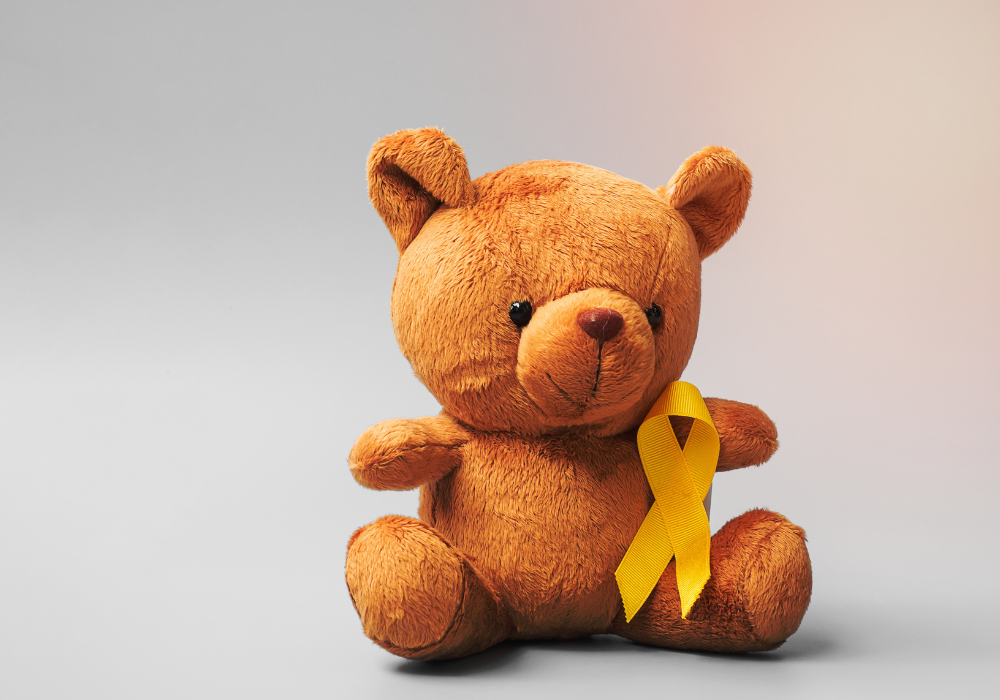 May is National Cancer Research Month, a time to raise awareness on the importance of lifesaving cancer research. Although research has paved the way for better outcomes and quality of life for those diagnosed with certain cancers, there is still much work to be done. 
Millions of people around the world continue to be affected by cancer. In the United States alone, 1.9 million people are diagnosed with cancer each year.1 Of these cases, over 17,000 are children. Sadly, cancer remains the leading cause of death by disease in children in the United States.2 
Yet, only a small fraction of government funding is allocated toward childhood cancer research.2 For children with the rarest and most aggressive cancers facing low survival rates, funding research is crucial to develop treatments that not only ensure kids with cancer survive, but thrive.
In honor of National Cancer Research Month, here are 6 ways to show your support and help advance the progress of childhood cancer research:
1. Participate in Research Studies
You don't have to have cancer to take part in research studies. Often, clinical trials involved in cancer prevention and screenings look for participants who have not been diagnosed with cancer. Some studies require either volunteers to be in good health or have specific medical conditions. For childhood cancer patients, joining a clinical trial could be lifesaving. Clinical trials provide patients with more treatment options and the latest advances in childhood cancer research available, while helping physicians and scientists find better ways to diagnose, prevent and treat cancer.  
2. Share Stories of Hope and Courage
As a patient, caregiver, or loved one affected by childhood cancer, your story can inspire and give hope to other families, reminding them they are not alone in their journey. Sharing your story can also educate newly diagnosed patients about the issues that come with the illness and how to discuss them with their physician. Additionally, your story can encourage others to schedule prevention and early detection screenings. The earlier a disease is diagnosed, the easier it can be treated and managed. 
3. Learn about the Latest in Cancer Research
Get equipped in the fight against childhood cancer is by staying up-to-date with the latest in cancer research. Staying informed will help you raise awareness of the challenges of the childhood cancer community and advocate for the breakthroughs that are making a difference. If you're a patient or caregiver, learning about current cancer research can provide you with possible treatment options or clinical trials you can discuss with your medical team.
4. Advocate for Congress to Prioritize Childhood Cancer Funding
Become an advocate for pediatric cancer research to help ensure that childhood cancer funding is a priority for our policymakers. The United States Congress is responsible for deciding on which causes to allocate federal funds. Ask your Congress members to take action for children battling cancer by supporting initiatives that would advance research and improve treatment. Some easy ways to reach out: send a personalized letter, tweet or tag Congress members on social media, or call and schedule a meeting. 
5. Donate to Pediatric Cancer Research Charities
Since only 4% of all cancer funding goes toward childhood cancer research,2 researchers rely on pediatric cancer nonprofits, like Solving Kids' Cancer, to fill the funding gap. When you give to Solving Kids' Cancer, you help us find, fund and advocate for promising childhood cancer research that can give kids fighting the most fatal cancers a second chance at life. 
6. Create Your Own Fundraiser to Support Childhood Cancer Research
A fun way to raise both awareness and funds for childhood cancer research is by creating a fundraiser. Solving Kids' Cancer's DIY fundraising program helps you support kids with cancer any way you like and at your own pace. You can fundraise on your own or get others involved. It's easy to get started! The best part? The funds you raise will help make new treatments and discovering cures possible — because every kid deserves to grow up.  

---
Sources