Check Out This Week in Pediatric Oncology (TWIPO): A Podcast Dedicated to Sharing Ideas & Working Together for Cures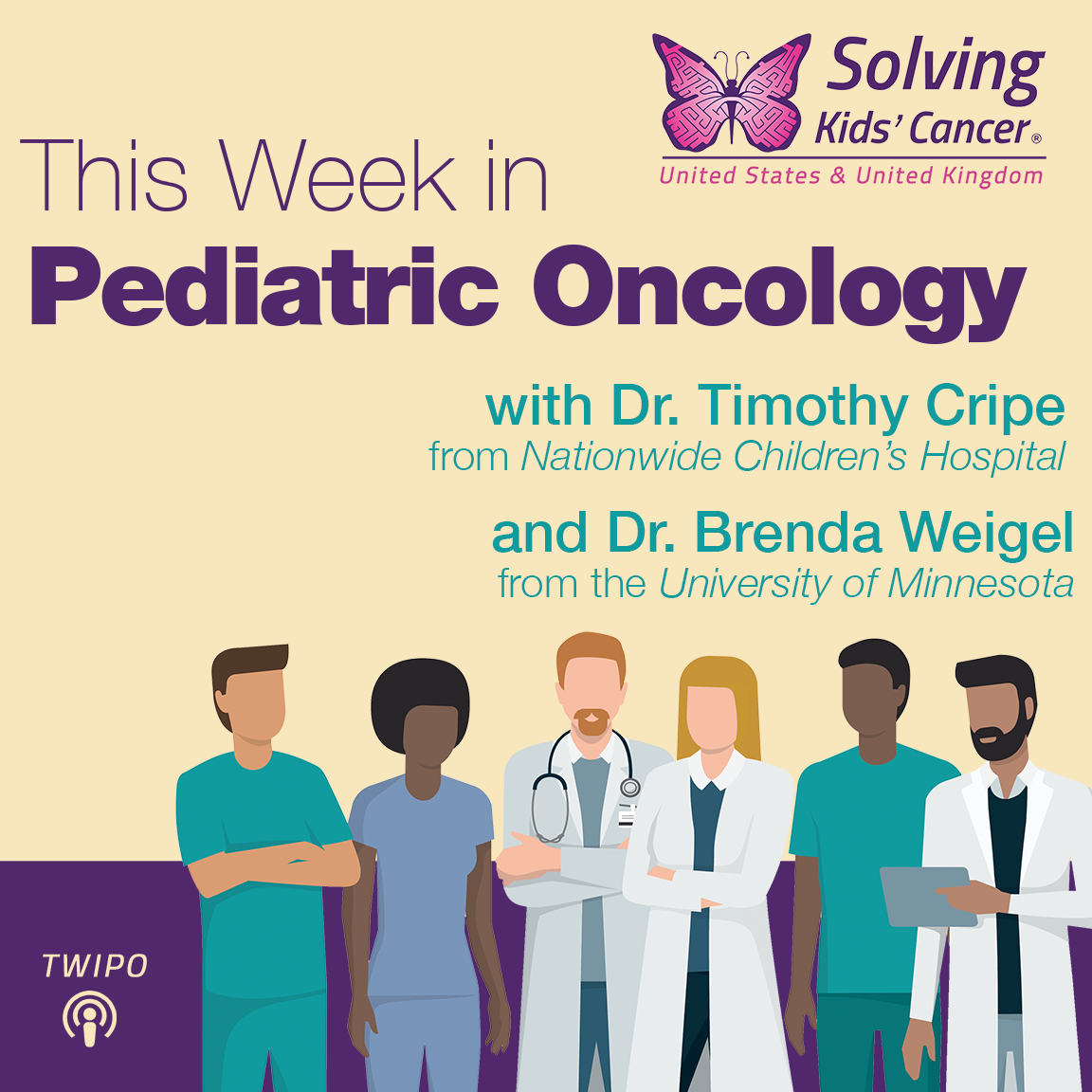 Childhood cancer is a complicated disease. Whether you're a clinician, researcher yourself or caring for a child with cancer, we want to give you the tools to deepen your understanding. For more than a decade, Solving Kids' Cancer has earned a seat at the table among some of the most inspiring researchers and like-minded organizations that are making a significant impact on the pediatric cancer research landscape.
This Week in Pediatric Oncology (TWIPO) podcast helps you tap into the knowledge of those leading pediatric cancer experts. Produced by Solving Kids' Cancer, TWIPO explores hot topics and exciting advances in childhood cancer.
TWIPO is a free podcast hosted by Dr. Timothy Cripe from Nationwide Children's Hospital and Dr. Brenda Weigel from University of Minnesota's Cancer Center and the Department of Pediatrics. Podcast episodes average around 35 minutes each and include topics such as new scientific breakthroughs from clinical trials, interviews with top pediatric cancer experts, and firsthand accounts from families battling cancer.
With the 100th episode planned for June, this series has already seen more than 70,000 downloads from all over the world including as far away as Egypt, New Zealand, Taiwan and South Africa.
Click here to see the full episode list.
Subscribe to TWIPO wherever you stream your podcasts.
---
Help Solve Kids' Cancer
Solving Kids' Cancer is dedicated to providing support and resources for breakthrough treatment options to cure children with the most fatal childhood cancers.