Childhood Cancer Awareness Month: Lace Up for Kids 2023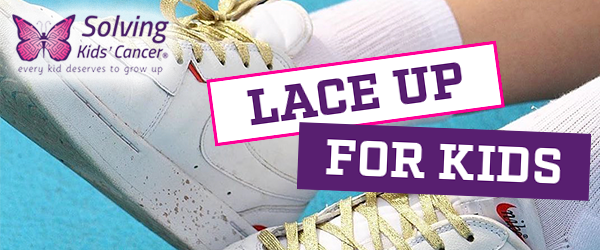 Each year, more than 400,000 children around the world are diagnosed with cancer; however, advancements in care and treatment have, in many cases, not changed in decades. That's why we're determined to change the future for kids with cancer and their families. 
Join us this September Childhood Cancer Awareness Month, as we all shine a light on the realities of childhood cancer and emphasize the importance of life-saving research with the Solving Kids' Cancer Lace Up For Kids program! 
All you have to do is go gold for childhood cancer, and swap your white laces for our Solving Kids' Cancer gold shoelaces while you work to raise awareness and fundraise for pediatric cancer.

Lace Up for Kids by the Numbers
Launched in 2017, the Lace Up for Kids program has participants from all 50 U.S. states and is celebrated worldwide — thanks to the power of our supporters, social media, and some awesome gold shoelaces. 
Since 2017…
• 150,000 pairs of gold laces worn in all 50 U.S. states
• Over 250 schools, sports teams, and youth organizations involved
• Participants from 20 countries around the world
• Over $250,000 raised to help fund breakthrough treatment options to cure children with the most fatal forms of pediatric cancer
Participate in 3 Easy Steps
It's easy to participate in the Lace Up for Kids program. Here's how to get started.
Step 1: Care
Register for Lace Up for Kids to show you care about childhood cancer and create your fundraising page. It's quick and easy!  
Step 2: Wear
Keep an eye on your mailbox because your laces are on the way! Once they arrive, swap out your regular laces for the gold ones this September, and GO GOLD for kids! 
Step 3: Share
Spread the word about your fundraiser and ask your friends and family to support your efforts! Also, don't forget to share your fundraising page link on social media along with #CareWearShare.

Other Ways to Get Involved
There are many ways to get involved in the Lace Up for Kids program. Here are a few fun ways supporters take it to the next level: 
Register as a Team Captain
Ask friends and family to join you in fundraising! 
Get Your Sports Team Involved
Order your Laces in bulk! We've seen baseball, basketball, cheer, and football teams participate. 
Get Your School To Go Gold for Childhood Cancer
Host an informational table and share more about September Childhood Cancer Awareness Month and the Lace Up for Kids program.
Lace Up for Kids Fundraiser Spotlight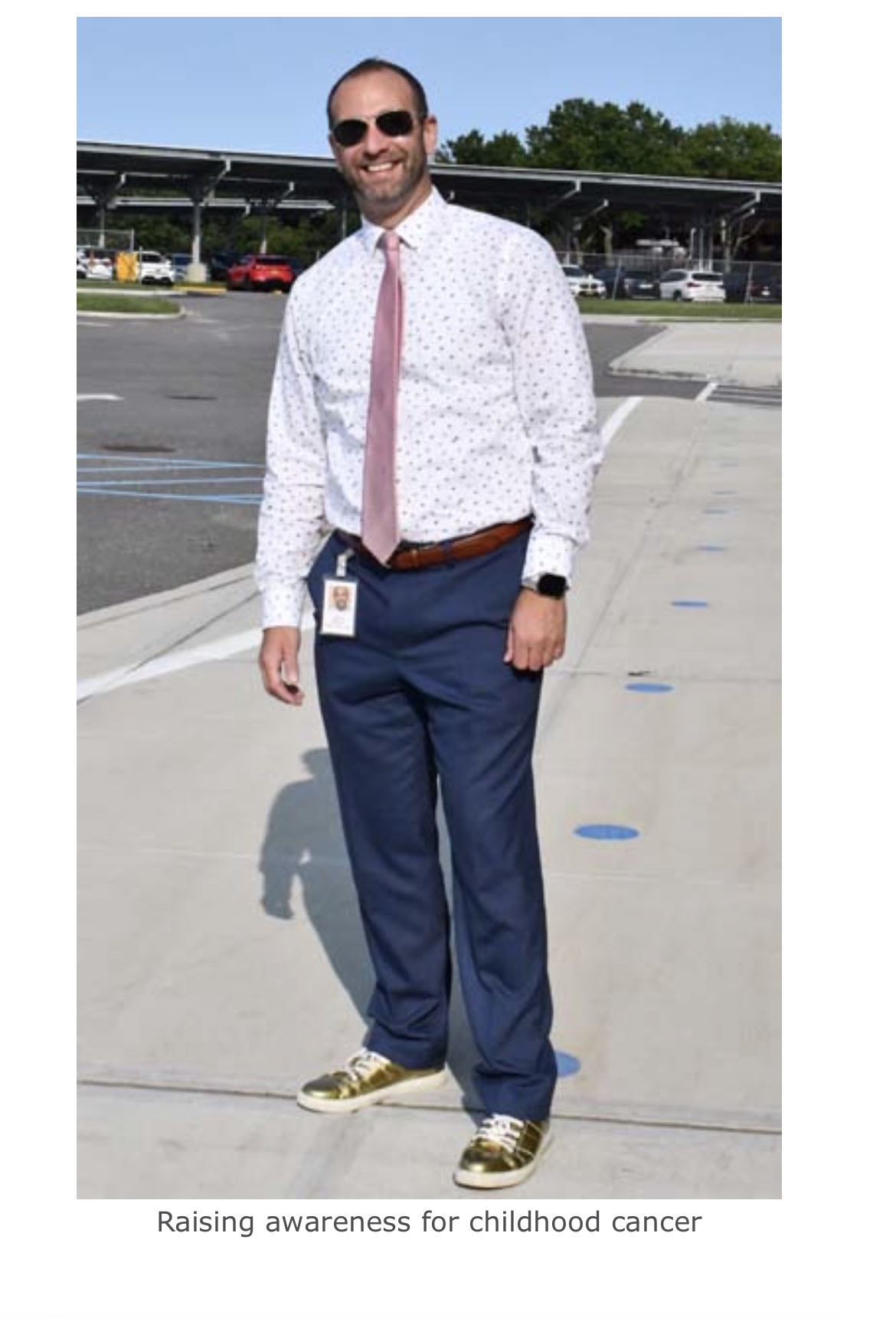 While Lace Up For Kids is a nationwide awareness campaign, its strength comes from all of the individual communities rallying behind bringing awareness to pediatric cancer. 
Schools in Smithtown, NY, have been going gold for Childhood Cancer Awareness Month for over five years in honor of a former student's journey. Together they are committed to continuing to raise awareness and funds to accelerate innovative treatments and potential cures for the most difficult-to-treat childhood cancers. Join them and swap out your shoelaces to #GoGold!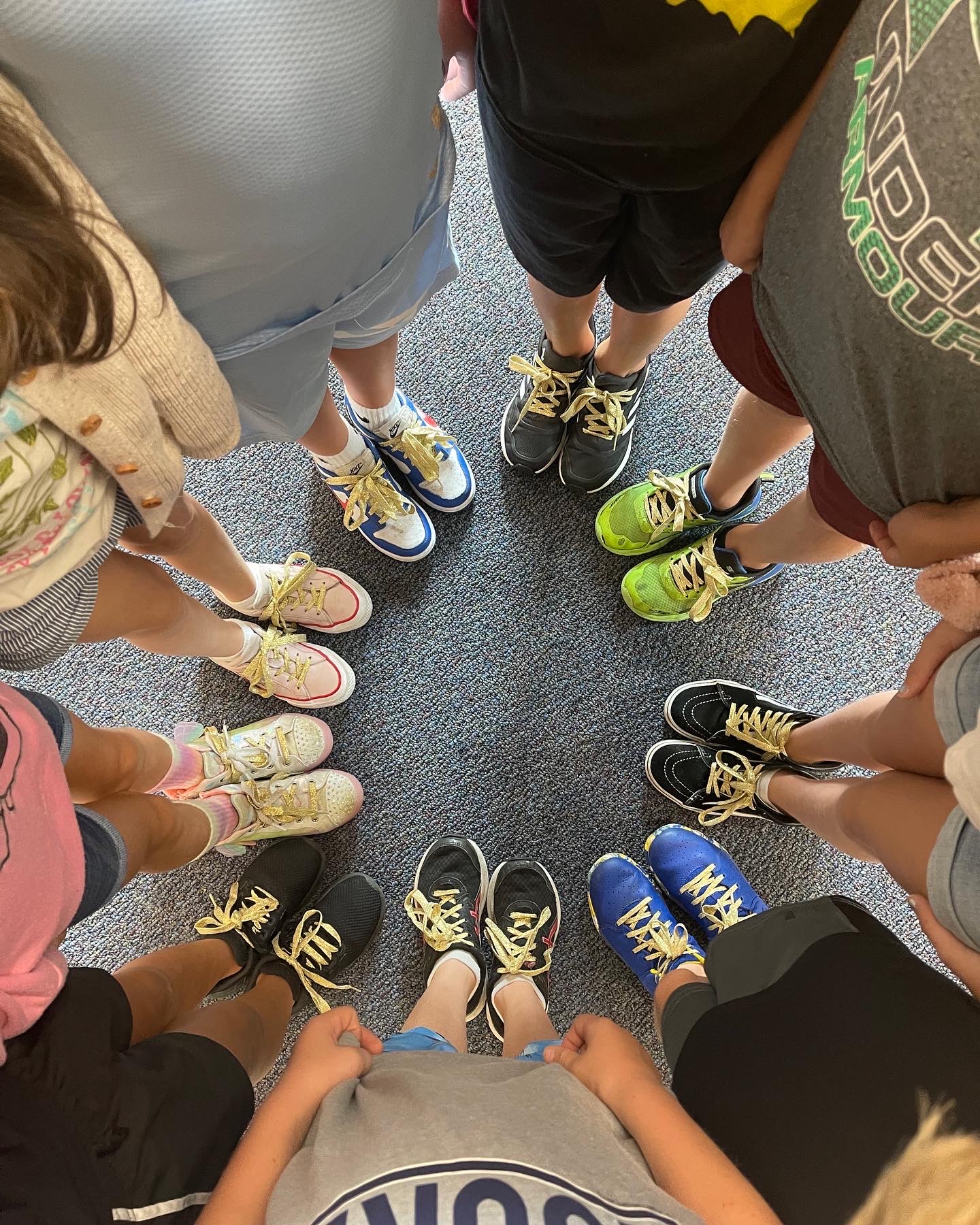 "Smithtown is a very generous community.  Our Lace Up for Kids fundraiser empowers our young students to be philanthropic and teaches them the important lesson that you can achieve great things by working together. Whether kids bring in a handful of pennies or a twenty-dollar bill they are able to participate in the fight against pediatric cancer." 
-Timothy Hellmuth, Principal, Accompsett Elementary School 
Ready to Join Us?
Together, let's make a GOLD statement during September Childhood Cancer Awareness Month and show the world that we're dedicated to supporting childhood cancer patients and their families and finding new and innovative treatment options — because Every Kid Deserves to Grow Up®.