It's Time to Lace Up For Kids!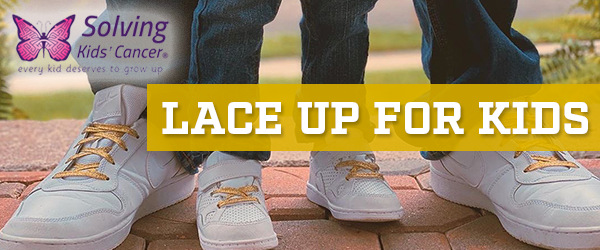 September is Childhood Cancer Awareness Month. It's time to swap your white laces for some glittery gold shoelaces as you raise awareness and fundraise for childhood cancer research through Solving Kids' Cancer's Lace Up For Kids program!

More than 82,000 pairs of gold shoelaces have found their way to all 50 U.S. states and around the world since Lace Up for Kids was launched in 2017! Through the power of social media, gold shoelaces landed in 20 countries including Australia, the Philippines, France, Canada, Austria, Senegal, Poland, and more.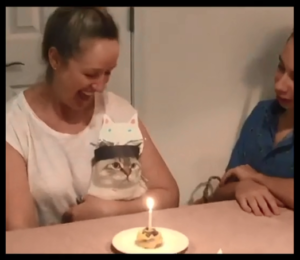 Entire schools, notable influencers, sports leagues, and even pets have been spotted sporting their gold laces.
"Lace Up for Kids" became the celebrated theme of this little cat's birthday party! 
Two moms from the greater Portland area of Oregon, Alicia Mattox and Tiffany Blok, wanted to show their support for kids and families affected by childhood cancer. They are Fit4Mom instructors who selected Lace Up For Kids to raise both awareness and critical funds for new research.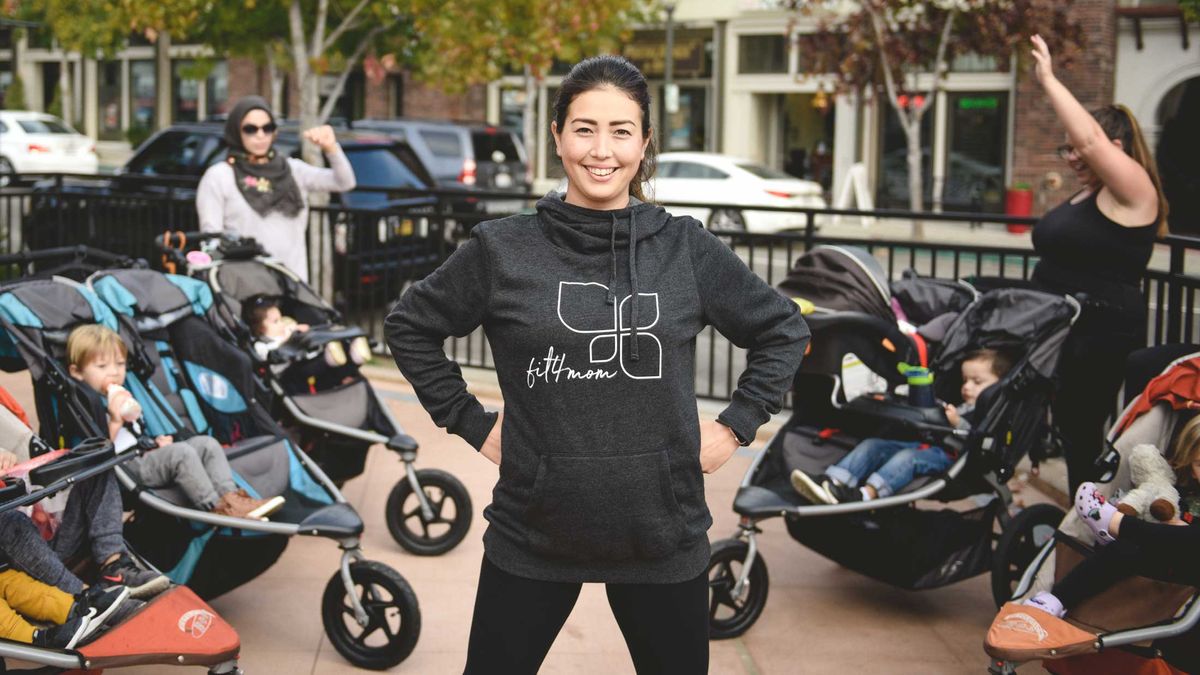 "One of our own Fit4Mom instructors recently had a nephew diagnosed with cancer, so we know that so many families are dealing with really difficult situations. We knew that September was Childhood Cancer Awareness Month and because of the pandemic, we were only holding virtual classes but really wanted to find something fun and engaging for our moms to rally around while doing something meaningful to give back. Lace Up for Kids was kind of a perfect fit. And the gold laces are such a great visual representation of your efforts to support the cause and to raise money for advances in research that lead to new treatments."
-Tiffany Blok, Fit4Mom Instructor
How will you get involved in Lace Up for Kids? Here are some ideas!
• Register as a team captain and ask for friends and family to join you!
• Swap your white laces for gold shoelaces, take pictures of notable places you travel in those gold laces, post to social media, and ask for friends and family to support childhood cancer research this September.
• Make it a team experience! Softball league? Basketball team? Football team? Order our gold laces in bulk and get the whole team wearing gold laces, then ask spectators for donations for childhood cancer research.
Sign up today and make a GOLD statement during Childhood Cancer Awareness Month. Every year, more than 400,000 children are diagnosed with cancer, and advances in care and treatment have not, in many cases, changed in decades. Let's change the future for kids with cancer and their families.