What Is Hope In Light of a Terminal Diagnosis?
Lara Cady Weberling is a writer, childhood cancer advocate, and a member of the New Approaches to Neuroblastoma Therapy (NANT) consortium parent advisory panel. At a recent international parent symposium, she expressed the role hope played for her family during her son's fight against neuroblastoma, and what it means to her today.
---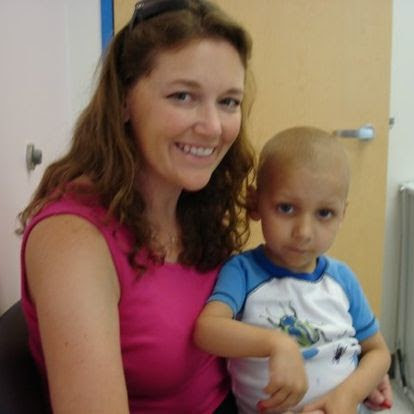 Our son, Hans, fought neuroblastoma for six years – from the time he was 3 in the fall of 2006 to when he ultimately succumbed to his disease in 2012 at the age of 9. Since that time I've thought a lot about hope and the role it plays in fighting rare childhood cancers.
After Hans was diagnosed, he went through the standard treatment protocol and achieved the status of "NED" – no evidence of disease. In the spring of 2008, we were just beginning to try out the idea of easing into a more normal lifestyle when we noticed that Hans wasn't quite using his right arm correctly – he would use both hands to take a sip of his drink and he would pull at the cuff of his right sleeve to move his arm around. In a desperate ER visit over one weekend, an X-ray confirmed probable recurrence of his stage four MYCN-amplified neuroblastoma.
We went home to schedule a follow-up visit with our oncologist, and as I waited for our car in the valet line outside of the hospital, I looked at my little 4-year-old sitting in his umbrella stroller and tried to explain to him that his "boo-boo," as we referred to his tumor at the time, was trying to come back. And he looked up at me with his big, sea-green eyes, and with pure faith and complete confidence, Hans said, "Well, my doctors will just have to get it out of there."
From that moment on, Hans's spirit-led our fight against relapse. At the time we, his parents, knew the odds weren't good, but we also knew that they were doing research every day all over the country and around the world, so we focused on those facts – that the numbers were changing. And with hope and faith and science and these amazingly smart researchers that network across the globe, we proceeded.
Hans went through a lot in his treatment for relapsed neuroblastoma. Chemotherapy, radiation, MIBG therapy, more chemo and radiation, immunotherapy, and on and on and on. Each new treatment was preceded by a failure of the previous attempt and a new progression of disease. And each time our Hans got back in the ring like a tiny gladiator.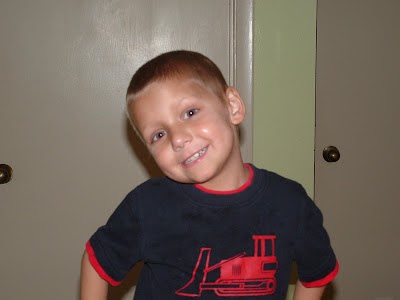 When your child first relapses you don't know what the treatment is going to look like. No one would ever sit down and write up Hans's treatment path the way it turned out. It was reactive, intuitive, and responsive to two moving targets – the ever-changing tumor and, thankfully, the ever-advancing research. It was really hard and so scary. There was no road map, no finish line. There was just our little child, a good team, and hope.
Every parent in this situation shares the hope that our child will make it through, that our family will remain whole, but what hope looks like and feels like to each of us is different. Yet I think once we really examine it we'll find this ever-present thread: Hope is a constant companion in all human trials. And as far as being human goes, stage four high-risk multi-relapse neuroblastoma is certainly a formidable trial. Yet hope is always there.
Sometimes it would come as a feeling or an image. I had an image of Hans as a grown young man jumping up to catch a football at the park with his friends. That image would occur to me over and over, the simple image of Hans having a life on the other side of treatment, and I found it was mutually exclusive to my terrors and fears.
I always said our treatment was our life raft – we clung to our treatment plan and hope kept it afloat. In another image I'd have, Hans and I were hanging on to that life raft – it was really more like a flimsy little kickboard – and we were on this fast-moving, challenging river with rapids. It was exhausting, but just ahead was a lagoon, a still blue pool, and we just had to make it over there. I think all parents of children with cancer have these images or visual mantras that come to us and bring us peace and calm in our storm and remind us of what is possible – of what we're fighting for.
Hope can also be brought to us through others. Sometimes it might come on a silver platter, like a free flight across the country for a promising new treatment. Other times it gets dropped off on the front porch – teddy bears, coloring books, Legos and Transformers, dinner kits all lovingly packaged up for our family of four.
I think a lot about the ways our friends, family, healthcare providers, and even strangers showed up and how their large and small gestures brought us hope. We couldn't have done this journey without it.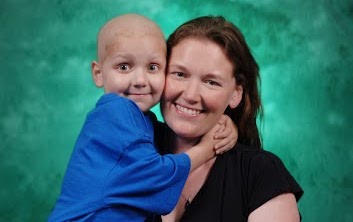 Now, for our family, hope looks different. We aren't fighting anymore, and we have many of the normal hopes of any family, for joy and purpose and prosperity. We also find hope through the activities that we do to honor Hans and all the kids fighting this disease, and how we contribute to this community through our advocacy, our fundraising, and our research panel reviews that we engage in. We hope for a world where every child thrives, and I know things are changing every day with neuroblastoma and all childhood cancers, and I just know one day they're going to figure it out. That's the hope I hold on to.
And for me now, there's a feeling I can tap into – a feeling in my body and my mind that brings me right back into that loving space with Hans. When I'm really quiet and still, often just before I fall asleep, I tap into that sense of love and peace and connection in my body and in my mind and I feel the same sensation and emotion I felt when he was right there loving me. I like to exist in that space for a little while every day. That's part of what my hope feels like now.
At Solving Kids' Cancer, we're committed to funding research to find cures for the deadliest childhood cancers. This holiday season, give the gift of hope to families who need it most. Donate now and your donation will be matched by a generous donor, up to $25,000.